You are here
Jefferson City - Central Division
Mailing Address:
Christopher S. Bond Court House
80 Lafayette Street
Jefferson City, MO 65101
573-636-4015
Photo identification is required to enter the court house.
Members of the general public are not permitted to bring phones or cameras into the court house.
Building Hours:
The court house is open from 8:00 am to 5:00 pm, Monday through Friday, excluding holidays.
Parking information
Parking is available in the court house parking lot. Additional parking is available on the street.
Handicapped access
The court house is fully accessible for persons with handicaps. Ramp access is located at the main entrance of the court house. 
Hearings/Court
Central Division hearings are typically held in Jefferson City at the court house.  Please refer to your notice for the exact location and room number.
Bankruptcy 341 Meetings of Creditors are typically held in the Jury Assembly Room.
To reserve a courtroom in Jefferson City call 573-636-4015.
View the Courthouse Use Policy
Request for Use of Courthouse Facilities
Map and Directions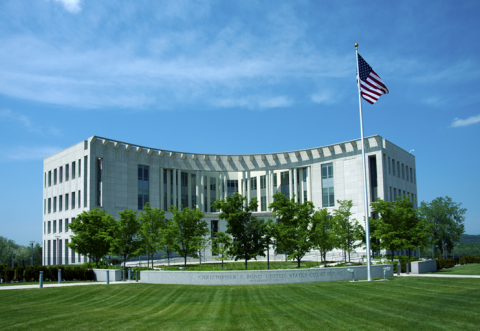 | Contact | Phone | Room | Office Hours |
| --- | --- | --- | --- |
| U.S. District Court | 573-636-4015 | 1212 | 10:00 am - 4:00 pm |
| U.S. Probation & Pretrial Services Office | 573-634-3293 or 888-609-7664 | 1230 | 8:15 am - 5:00 pm |